Best Running Shoes for Boys
To start with, there are many running shoes for kids available in the stores out there. However, that does not make it any easier for the parents who'd be looking for the most stylish and comfortable shoes for their young boys.
In the meantime, there are certain other features apart from the style that a quality shoe must have, such as flexibility, load distribution, and shock absorption.
Given these points, making the right choice of a running shoe is sure to send you on a wild goose chase. Therefore, some of the leading brands are recommended in this article to make it easier for you to make the right choice.
Quick Look at Our Top Picks:
Considerations for Choosing Running Shoes
There is a common rhetoric that often defines a running shoe to pass as a top-of-the-line quality shoe. These defining factors are as follows:
Support – The first thing to remember is to look for a pair of shoes that give the right support to your boy's feet. That's because, during physical activities, the right support will help his feet gain stamina and develop well. It is therefore important to note that the type of shoe and the level of support required at each stage of your child's growth varies. To put it another way, as the kids grow, the activities and sports that the child finds interesting changes with their personalities. That is to say that the shoes used for normal everyday activities may require only simple cushioning, ankle support and shock absorption, while the ones used on the track and field need additional features. So priority should always be given to fit and support while making a choice.
Breathability – Kids are known to be full of energy and enthusiasm and for this reason, they always want to be up and running. All those bumping activities of theirs often results in their feet getting sweaty. So with this in mind, the shoe should be breathable and must keep the feet cool and dry. So breathable material should be given priority while making your decision. Some materials best known for breathability include leather, suede, and canvas. However, you must avoid synthetic materials for the fear that they hinder proper aeration around the feet, which causes feet odors.
Fit – Buying improperly fitting shoes for your kid can result in serious consequences such as blisters, bunions, ingrown nails and pinched nerves. On the other hand, shoes that fit well ensure that your kid's feet are comfortable and supported, without any pain. Also, the toe box should be roomy enough to let his feet splay. It is important that you always look for neutral shoes rather than the ones that come with corrective support.
Our Top Recommended Products
There are so many shoe brands out there that are meant to serve the needs of young boys just about to start sprinting sports.
At the same time, getting one that best suits them in terms of flexibility, durability, traction, and comfort is quite a task.
To make things easier, we've listed-down some of the best-known brands that might be the right fit for them.
New Balance KJ890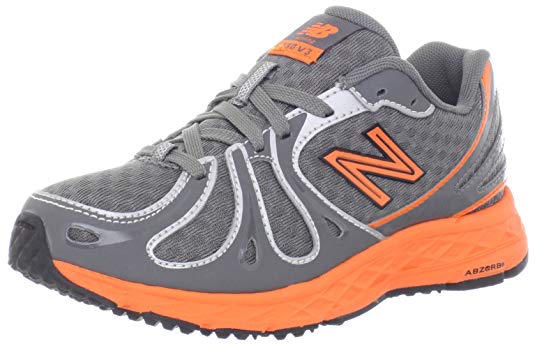 This New Balance model offers an assortment of styles and colors that appeal to young boys.
Also, it provides heel cushioning to minimize the force of impact during a sprint or walk, while its upper is made of mesh material in order to make it breathable.
Even so, most of the comfort comes from the ABZORB technology and its lightweight design that gives a barefoot-feel. Its padded tongue and collar help protect the top of the feet and gives optimum comfort.
Finally, its sturdy synthetic ensures the foot's security.
Pros:
Amazingly stylish and colorful
Comes in a Spiderman-like design
Wider sizes
It is super comfortable
Cons:
 Durability may be an issue
Stride Rite Made2Play Ian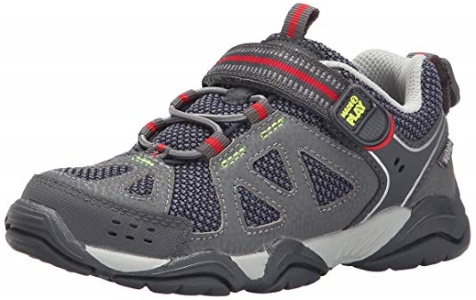 This model is well-designed to meet the needs of toddlers and preschool kids. The velcro hook and loop closure system helps the boys handle the shoe themselves in the long run.
Also the memory foam insole inserted into the footbed provides a great deal of comfort. Now that's something most parents desire for their kids.
This shoe is built tough enough with leather and mesh for the young brat. Therefore, with this shoe, parents don't have to struggle to keep their kids' shoes on.
Pros:
It is stylish and colorful
The fit is perfect
Great shoe for running around
Flexible and breathable
Cons:
Issues with quality control
Poor value for money
Adidas Hyperfast 2.0 K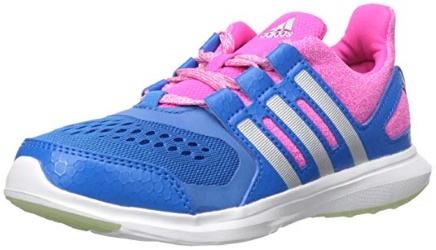 This lightweight shoe is designed to enable your young, upcoming runner to start out in style. For this reason, it offers extra cushioning and support to the young runner's feet.
Also its lightweight outsole is made of synthetic textile in order to stand-up to rigorous sports activities.
Its padded tongue and collar also provide a flexible, yet secure fit in order to give maximum support to the ankles. This shoe's midsole is also well-cushioned in order to prevent fatigue.
Pros:
Lightweight shoe for picky kids
It offers good value for money
Comfortable
Good support for the ankles
Cons:
Its durability is in question
Poor quality control
Nike Rose One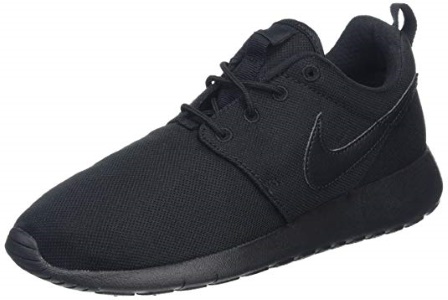 This model is yet another masterpiece from Nike that comes with an upper made of mesh material for breathability and comfort.
At the same time, its lightweight midsole also contributes to the comfort that this shoe offers. This shoe's textile and suede combination withstands everyday's wear and tear.
Also, its adequately cushioned collar provides stability and a snug fit, just around the ankle.
Pros:
Very soft and comfortable
Super lightweight
Stylish and beautiful
It is of top quality
Cons:
It may run small, order a half size larger
Too pricey
Under Armour Micro G Assert 6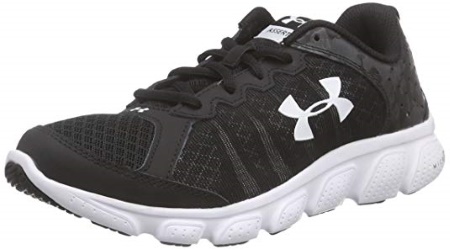 This footwear is a renown model, widely acclaimed for its excellent style, comfort and durability. The upper has a foam layer inserted between two layers of breathable mesh.
Also, the upper's body is enclosed with a leather top to ensure lasting stability. Above all, it has an anti-odor system in the footbed to prevent foul smells and microbial growth.
Under Armour uses state-of-the-art technology to build exceptional cushioning system for this footwear, which enables it to be lighter than the rest.
Pros:
Sturdy and stylish
Lightweight and comfortable
It is a very good looking shoe
Most kids really love it
Cons:
It runs a little narrower than others
Poor quality control
Nike Free 5.0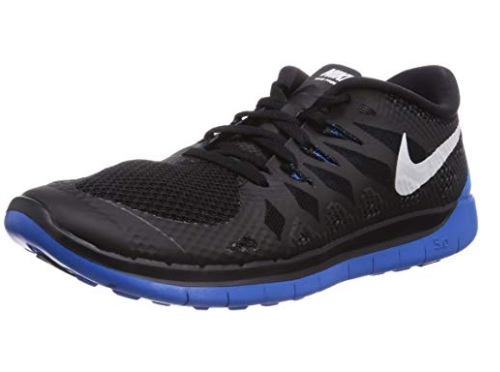 This Nike supermodel is built to withstand everyday use and abuse. To give a barefoot feel, its lightweight and supportive design is fine-tuned.
Nike Free 5.0 offers a sock-like fit enabled by its mesh upper that acts as a sleeve. Also, its asymmetrical lacing system helps take the pressure off the top of the foot while giving stability to the midfoot region.
Its super-light flexibility is a result of its underfoot platform that makes it even better.
Pros:
Offers a great deal of comfort
Its design gives that barefoot feel
Perfect shoe for an active boy
Comes at an affordable price
Cons:
It runs narrow for wide feet
Quality control issues
ASICS Gel Contend 4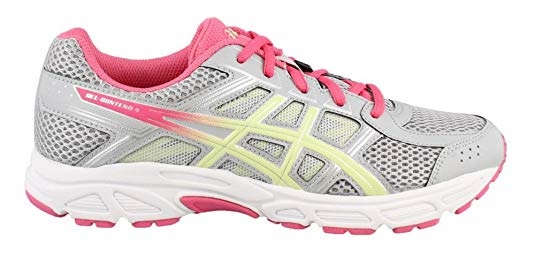 To meet the needs of your kids that are just about to start running, try this model from ASICS. Its sock liner is absolutely removable, making it easier for wearers who need orthotics.
It also works perfectly well with feet of different widths because there is enough room within the toe box. The silicone-based gel cushion in its midsole ensures excellent shock absorption.
Pros:
Offers good arch support
Allows orthotics to be inserted
Lightweight and comfortable
It offers good value for money
Cons:
It may run too wide for some kids
Some quality control issues
Under Armour G Speed Swift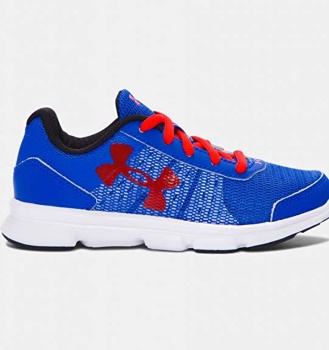 This model offers a minimalist frame design for your kid's feet. It also enhances their energy and gives them that springy feel.
This item provides a snug fit all around the feet giving great support and as a result prevents abrasion. Above all, the flex grooves crafted into the sole maintains the natural motion of the foot while running.
Also, it has a solid rubber outsole that keeps the shoe from abrasive surfaces. As a matter of fact, the materials used in making this shoe immensely contribute to its lightweight design.
Pros:
Its rubber outsole provides excellent traction
Springy, bouncy feel
Most kids love this shoe
Great delivery service
Cons:
It is not true to size, you may have to order one size up
Some customers reported some easy wear and tear
Adidas Performance Fortarun K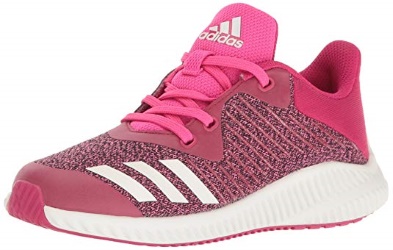 This running shoe for kids comes with a clean, fluid look. It is nothing short of any of the standard features that always come with Adidas running shoes.
Adequate air ventilation in foot area is provided by the upper made of a breathable mesh. For shock absorption and load bearing, its cloud foam midsole offers optimum cushioning.
For fashionable, sporty look, the shoe has on it, Adidas' 3 stripes together with the strategic placement of its laces.
Pros:
Has a good bottom grip
It is of top quality
Offers best value for money
Very lightweight and flexible
Cons:
Some customers complained that it could run too big
The loop on the top of the shoe is not good enough
ASICS Gel-Noosa Tri 11 GS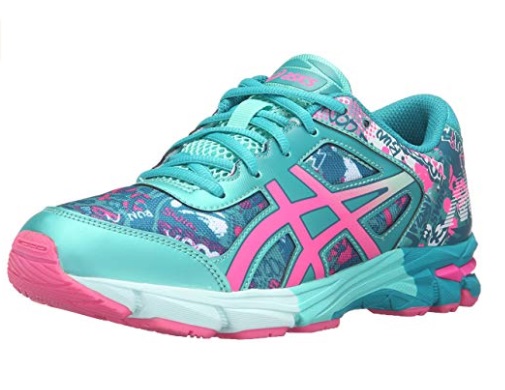 This is the perfect choice for budding runners that need extra support and super-rich comfort, for the reason that it comes with the rearfoot gel cushioning to provide effective shock absorption.
Besides, it also features a removable sock liner that offers sufficient space to add any extra support. As a result, the shoe has a great deal of versatility.
Pros:
Provides excellent support
It helps overpronators
Looks stylish and great
Cons:
It runs too small, order one size up
Does not offer proper aeration
Final Thoughts
To sum it up, running shoes for young boys must provide ease and comfort while running on most terrains. Also these shoes must be comfortable, protective, lightweight and affordable.
For the most part, prime consideration is given to the kids' overall health.
However, as shown above, getting your hands on a pair of running shoes that offers all the abovementioned features may not be as easy as it seems.