Best Fitness Trackers For Running
A fitness tracker is a device that tracks your fitness related metrics. It includes the distance you walked, or the kilometers you run, the calories you take, your heartbeat and in some cases the quality of your sleep. These are the reasons why people who love to do physical activities use it. It helps them to track the movements that they have done within a day.
Quick Look at Our Top Picks:
Top 5 Recommended Fitness Tracker For Running
Now that you know why it's so important to have a fitness tracker, the next step is finding something that is worthwhile. So, we have taken the time to suggest some of the following products:
Samsung Gear S3 Frontier Smartwatch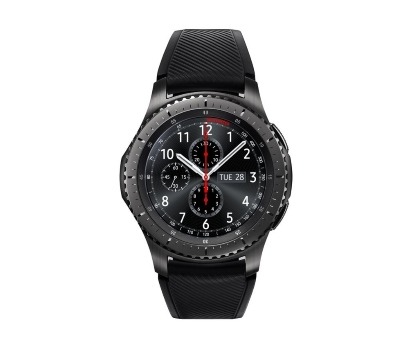 This fitness tracker by Samsung stands out from the rest because of the rotating bezel that makes it so easy to navigate and interact with. There are a lot of sporty smartwatches that look good but are most of them are difficult to navigate. Samsung Gear Sports took care of that difficulty.
Aside from that, this fitness gear can resist water, dust, extreme temperatures and the occasional drop. It also has an app that can virtually track any sports that exist.
Pros:
Easy to navigate
The rotating steel bezel can allow accessing to apps and notifications.
Can resists water, dust, extreme temperatures, and the occasional drop.
Compatible with iOS and Android
Cons:
Some consumers complain that the device freezes after updates
There are a lot of complaints about the customer support in case you wanted to ask about the product
Fitbit Ionic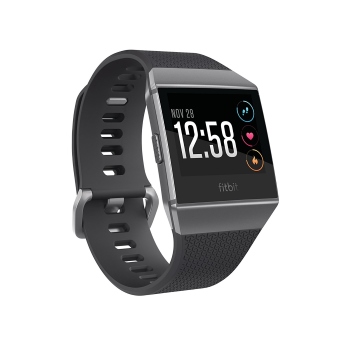 The strength of this fitness tracker is through their large number of users, partners, and developers' community. This newest fitness smartwatch of Fitbit takes full advantage of all of these communities.
Aside from the usual heart rate tracking and step counting feature that they have, you can now customize the look of the Ionic and add independent developer apps. With the software updates in the future, you might be able to track medical conditions such as diabetes and apnea too.
Pros:
Can store many songs
Uses a built-in GPS
Has real time zones
Cons:
Some customers complain about the user interface
Encounters some connectivity issues
Fitbit Alta HR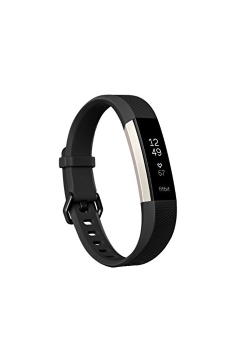 Another fitness tracker by Fitbit is Fitbit Alta HR. This fitness tracker has the design that makes it look more of a bracelet than a watch. It comes in various colors and materials and disappears on your wrist.
Moreover, it does the same thing as what the regular Fitbit does and the battery also lasts forever. The bad news is, it is not waterproof. So, it is not advisable for swimmers and runners you love to do triathlons.
Pros:
Sleek design
Comes in various colors
Has interchangeable leather
Good battery life
Cons:
Sleep tracker can be an inaccurate
Some customers complain that it is hard to sync or configure
Apple Watch Series 3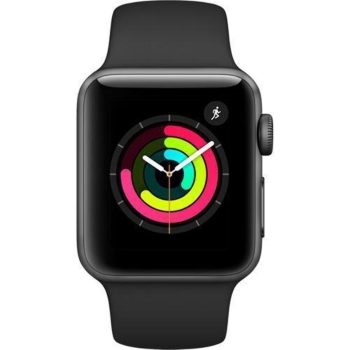 This fitness tracker is the latest innovation of the Apple Watch. Apple Watch Series 3 focuses on fitness together with all the improvements that it has.
It also has its own Apple Workout App that has a tracking and coaching feature. Moreover, it can also function as a Life Alert that can warn you if your heart rate has gone too high and you might need an immediate care.
Pros:
It has interchangeable faces
Has a built-in GPS
It has a built-in LTE
Water resistant for up to 50 meters
Cons:
Pricier than other fitness trackers
The battery drains fast
Garmin Fenix 5X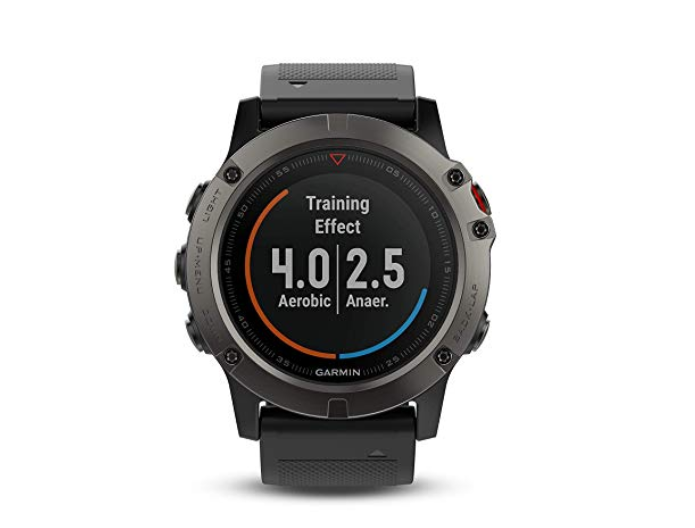 This fitness tracker by Garmin might be a little too overpriced but it is surely worth what you paid for. It is one of the rarest of its kind. This fitness tracker is equipped with the full detailed topographic map of entire United States. It can allow you to create routes for running and cycling and will let you examine the most remote trails that you can encounter. It can also help you locate points of interest, such as restaurants, and save you when you realized you have made a wrong turn while going on a hike.
Aside from those features, it also lasts for weeks with only one charge. It can track different stats such as your heart rate, the steps you make, the number of strokes you make while swimming. To add more to its amazing features, it is also compatible with many accessories.
Pros:
Has a built-in detailed topographic map of the entire United States
Can allow you to create routes for running or cycling
Its navigation sensors include GPD and GLONASS that can track more challenging environments
Cons:
Higher priced than other fitness trackers
Some customers complain about the connection with other devices
Reasons For Buying A Fitness Tracker
There are plenty of reasons why you need a fitness tracker, and here are the top reasons why we think you should:
Keep Track Of Your Progress – It is natural for us to be curious about how far you have gone with your fitness training. It boosts your motivation and makes you do more than what you have achieved. This fitness tracker assists in keeping a record of your exercises and physical activities.
Monitors Your Health – It has been proven by research that most doctors recommend mobile health technologies in helping their patients maintain and manage their health. The fitness tracker is beneficial in this case as it is helpful for overall daily self-care.
Helps In Setting Achievable Goals – To ensure that you achieve optimum results with your exercises, set goals that are realistic and achievable. A fitness tracker helps you to set an attainable and more realistic goal within a given time frame. In this way, you are can ensure that you will not get demotivated half-way through your program and be tempted to quit.
Free Workout Trainer And Tips – Not everyone has all the time, funds, and means to hire a personal trainer or workout in a gym. At times, it can also be laborious and time-consuming to plan a workable exercise routine and do it religiously. In cases like this, fitness tracker becomes very useful. It offers different workout routines and ideas that are made to cater to your needs and your current fitness level.
Habit Formation – After the fitness tracker monitors your activities, sleeping patterns and takes note on how they affect your overall health, the tracker will recommend changes that are easy to make workouts that are manageable. These changes and goals that were set and designed for you will enable you to incorporate healthier habits in your everyday life.
Some changes may include doing an afternoon walk instead of replacing a coffee break. As you achieve more of the goals that set for you, you will be challenged to a level higher and incorporate healthier habit in your life. On the other hand, if you fail to achieve the goals that set, the fitness tracker can automatically lower the goals after failing to follow within a given time frame.
User-Friendly – The main purpose behind why you use a fitness tracker is that it pushes you in doing your daily activities and make these activities easier to achieve. A fitness tracker that is easy to use will be motivating towards attaining your fitness goals. The features of the fitness trackers make it easier to keep track and monitor their progress at a glance. This also keeps them from being distracted while doing training sessions.
Motivated – It is normal to have good and bad weeks when you are exercising. All of us experience this. It will help you to keep your exercise routines for a longer length of time.
To keep you motivated, some fitness trackers also allow you to share all of your activities and progress. You can also create a private workout group and set ambitious goals.
Quantified Self Concept – The idea of the quantified self-concept is, using a wearable technology that can collect detailed information about everything that you do, eat and fee. The patterns and correlations of your activities will be revealed and can help you be more conscious about what you can do to improve your life.
Monitor Your Diet Regularly – The backbone of your fitness regimen is your diet. With the fitness tracker, you can monitor the food you eat and your diet plan on a regular basis.
Helps You Improve Yourself – There are researches to support the claim that, by only keeping track of what you do will significantly improve your overall health. When people track themselves, they make better options. They follow a healthier diet; they sleep better and do more activities. These are all because they are notified about the areas that you have to improve and whether or not you are making some improvements.
Final Thoughts
In summary, fitness trackers prevent you from wondering where you are with your fitness training. It helps you aware of what your activities and the food you eat should be. Moreover, it also keeps you more conscious about which areas you should improve on. Overall, it helps you in your journey to a healthier and leaner you.