10 Best Lightweight Running Shoes
In this article we'll consider a few important factors that you should look out for when deciding to buy a perfect fit, lightweight running shoe. Nobody likes putting on a shoe that does not fit properly. These issues often involve pain, hotspots, pressure spores and a lot more. It is often expected that while you are gunning for that ideal lightweight shoe, you should look to strike a balance between flexibility and support a shoe can offer.
Quick Look at Our Top Picks:
Best Lightweight Running Shoes Reviewed
With so many items on the market, it can be tough to find that right shoe. The following are our top recommended lightweight running shoes that we deemed fit to help you make a wise consumer  choice.
Merrell Vapor Glove 2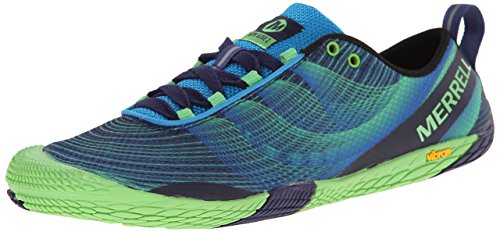 This model from Merrell is designed to be a sleek running shoe that may fit into some work environments. The women's model weighs a feather-light 4.8 ounces while the men's version weighs 5.8 ounces. It is made with the synthetic mesh, which makes the feet breathable and minimizes blistering and odors from wet foot. The Merrell Vapor Glove 2 features some outstanding technology. Its sticky Vibram outsole offers optimum safety and traction on any terrain. It is also perfect for running or walking on slippery surfaces. Its durable M Select Fresh hinders moisture and sweat from negatively impacting the freshness of your foot. Above all, this model is a featherlight trail shoe that enhances your run with zero-drop ground contact.
Pros:
Great minimalist glove like shoe
Easy to put on and take off
Comfortable
Extremely lightweight
Excellent traction
Cons:
Has durability problems
Inconsistent sizing system
Saucony Men's Kineta Relay Running Shoe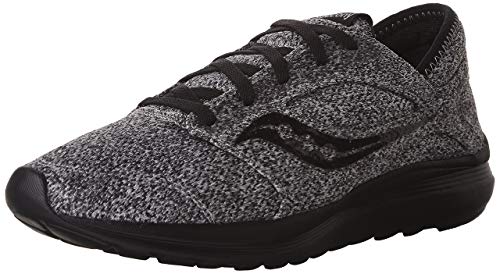 This Saucony model is built to be a sleek, lightweight and stylish with a wonderful wedge of color schemes. The women's version weighs 5.2 ounces and the men's version weighs 6.8 ounces. It comes with a rubber sole to minimize the force of impact that usually emanates from walking or running. It also features no-tie laces for easy use. Your day is guaranteed to be comfortable being in this shoe by the light and flexible EVA+ Cushioning system. With this cushioning, your feet is also protected from injury and you are allowed a great deal of flexibility. This shoe also comes with a traction sole with Triangular Lugs, which ensures that you have a proper grip on any terrain.
Pros:
Fits great and extremely comfortable
Super lightweight
Stylish and colorful
Fresh and soft for everyday use
Provides a good amount of sole and arch support
Cons:
Quality control issues
The insert do not allow orthotics
Altra Men's One 2.5 Running Shoe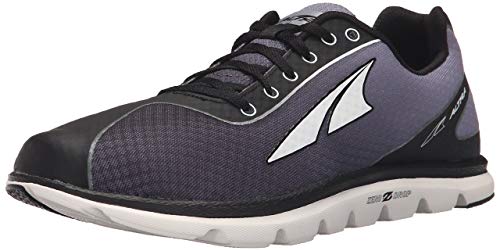 This running shoe model is designed to be a sleek, minimalist running shoe that may also serve well in the work environment. It is lightweight with cushioned structure to minimize foot weariness during a long walk or run. Moreover, it weighs only 6.3 ounces. Also, it features the InnerFlex midsole flex grooves that combine perfectly with an EVA midsole for most comfort and shock absorbency.
Furthermore, its foot-shaped toe box allows your feet splay comfortably in the shoe. Thereby leaving you with a more spacious toe box that offers you better stability as you run, stand or walk. Altra One 2.5 has a zero heel to toe drop.
Pros:
Very wide in the forefoot which allows the toes to splay nicely
Proper cushioning for great comfort
Freakishly lightweight
The mesh upper makes it breathable
Provides good arch support
Cons:
Inconsistent sizing system
Quality control issues
Merrell Women's Bare Access Arc 4 Trail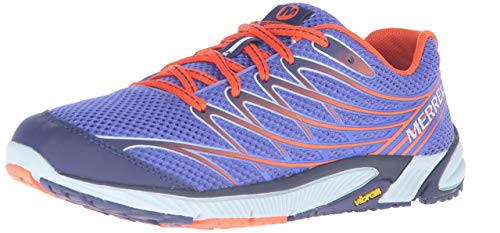 The Merrell Bare Access Arc 4 Trail is designed as a vegan-friendly and lightweight running footwear available in a few color schemes. The women's version of the shoe weighs 4.5 ounces and the men's version weighs 5.7 ounces. Its lightweight mesh design makes this shoe breathable thereby preventing heat and sweat around the feet. This usually minimizes the occurrence of painful blisters and foul smells. It comes with zero heel to toe drop, which gives support to the natural movement of the feet and also reduces force of impact on the lower body. This vegan friendly shoe contains 0% animal products while still offering 100% style and comfort.
Pros:
Offers large toe box
Extremely comfortable
Its lightweight feel will make you think you are walking on the cloud
It holds up wonderfully
Material used is really breathable
Cons:
Provides less arch support
Inconsistent sizing
Merrell Women's Pace Glove 3 Trail Running Shoe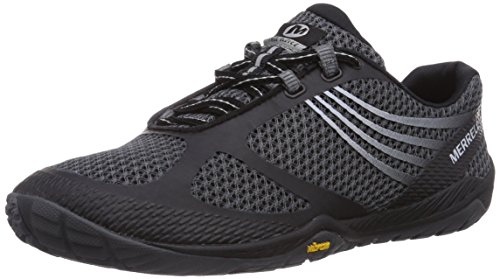 This trail shoe with feather lightweight attribute, is fashioned to offer complete freedom with zero drop contact with the ground. The freshness of the shoe is kept from being soiled by sweat and moisture by the durable M select fresh, which secretes antimicrobial agents that fight off odor producing microbes. Stability is provided in each condition a runner finds himself due to its lug patterns. The Merrell Pace Glove 3 provides excellent grip even in the most extreme weather conditions, whether dry or wet.
Pros:
Good trail shoe for minimalist
Helps to manage plantar fasciitis
Lightweight and stylish
Provides great amount of flexibility
Cons:
It has some quality control issues
It can run too narrow and small
Vibram Men's V-Run Running Shoe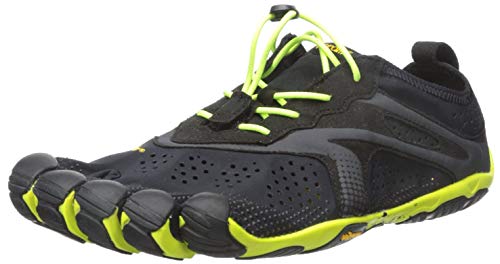 This Vibram model is designed to be the most lightweight running shoe with the men's version weighing 4.8 ounces while the women's version weighs 3.7 ounces. It has a design that comes with pockets for each toe. Moreover, it is made solely for athletes with a well cushioned and antimicrobial insole. Also, it features the Lycra and polyester mesh that is very stretchy and will move accordingly with the foot.
Furthermore, this mesh will also guarantee your shoe's flexibility because it contains materials used in making compression socks. Also, its VI-Lite Midsole is well worked upon to be a lightweight cushioning that is responsive to the footfalls.
Pros:
Extremely comfortable
It runs true to size
Minimalist type of shoe
Offers good traction
Cons:
Not good enough for folks with wide feet
Some customers questioned its durability
Skechers Performance 4 Noble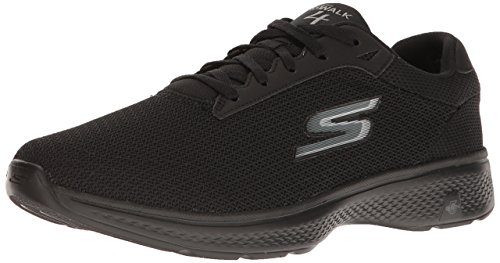 This running shoe is designed to be a strong running trainer with a weight of 5 ounces. It features a breathable mesh design that has a few seams. This shoe does not however come in flashy color scheme and design which makes it a bit fit for casual office environment. It also has a GoGa Max Midsole that enhances rebound to reinforce your steps. This high rebound lowers the required effort to back up each step. Your comfort is maximized by its 5Gen midsole that is regarded as being a lightweight, powerful cushioning midsole. It work beautifully with the GoGa Max Midsole to minimize any foot weariness and fatigue. Above all, its breathable mesh upper performs seamlessly to offer a great deal of comfort.
Pros:
Very comfortable for general purpose
Nearly weightless
Breathe extremely well
Very stylish and nice looking
Perfect for those with peripheral neuropathy
Cons:
As reported by some customers, the GoGa insole wears easily
Inconsistent sizing scheme
Inov-8 FastLift 370 BOA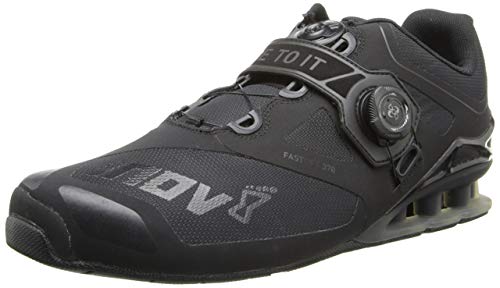 This super sleek running shoe is designed to help runners remove pressure points with the dual-BOA dial system. Its Power-Truss Tech works well with the outside heel cage to provide stability and superlative performance. This shoe is best known for its ultra-light feature and flexibility. The Meta-Flex Technology engineered in its forefoot makes the shoe to move with your stride. It is made to provide help you reach a new height in your daily workout. The Dual-BOA dial system enables you to quickly adjust your shoelaces without stress. If you are a weightlifter, the shoe's Power-Truss Technology combines with an external heel cage to give you the needed stability that will enable your feet stay put to where it is planted.
Pros:
Has adequate room in the toe box for natural movement of toes
It can be put on and off easily
Extremely comfy
Offer great support for high arches
Breathable and lightweight
Cons:
Quality control issues
Not true to size
Mizuno Wave Hitogami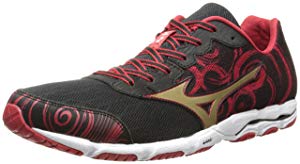 This running shoe from Mizuno is designed as a lustrous, low-profile footwear that will always make you want to hit the trail and finish fast as soon as possible. Apart from being affordable, it has got a modern and fantastic design. Many runners, both extreme long distance runners and short distance runners have endorsed this shoe as being optimally effective. This shoe comes with various features meant to give you the needed support and flexibility in any type of run for fast, comfortable and satisfactory performance. The U4ic midsole and Parallel Wave support plate work well together to offer outstanding support and stability. Its AirMesh synthetic upper keeps your feet cool and nice all day while the X10 carbon rubber sole guarantees your foot protection from whatever the trail throws at you.
Pros:
It is extremely lightweight
The upper is very thin and breaths so well
Soft yet supportive
It is super comfortable
It is perfectly snug on all the necessary places
Cons:
Fits tighter than the previous version
It is too lightweight while being low on padding
On Men's Cloud Running Sneaker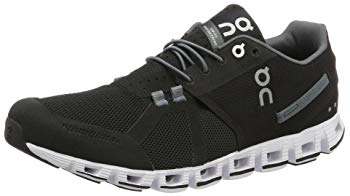 This running shoe is made to offer great and versatile functionalities. It can be worn for sporting activities as well as for casual strolls. The women's version weighs 5.9 ounces and 7 ounces for men's version. Although it may seem heavier than other models, it compensates in terms of comfort by being well padded and cushioned. Its CloudTech sole works in a unique way by becoming soft when your foot lands on it and immediately becomes stiff when your foot moves off to give it maximum support. More level of flexibility and more spectrum of movement are given you as you move, by its Deep Flex Grooves technology.
Pros:
Extremely comfortable and easy to slip off and on without socks
Provides decent support
Lightweight
Reduces stress on your foot while running
Cons:
Expensive
The sole easily picks up stones and other debris on the rail
Difference Between a Lightweight & Regular Shoe
The major difference between a lightweight shoe and a regular one is that the former has a lighter weight than the latter (of course). Lightweight shoes are built specifically for high performance. A heavier footwear often adds stress and weight to your joints and muscles which may hamper performance. Also, lightweight shoes are known to offer quality shock absorption and glove-like feel.
Factors to Consider When Choosing a Lightweight Running Shoe
In this section we shall consider some factors that must be considered before making a choice of a lightweight running shoe.
Fit – Fit is always one of the most paramount factors to consider before picking up a shoe. This is because if a shoe does not fit properly, there is a great possibility that pressure spores, pain and hotspots are some of the problems that may ensue. It is also important that you know your foot type whether it is narrow, medium or wide. For instance, a lightweight running shoe with wide toe box is considered perfect for folks with wide feet.
Flexibility – There is a need to maintain balance between flexibility and support because a shoe that is too flexible may be lacking in offering good support. Note that the arch and heel of a lightweight shoe will be a bit sturdier than others. This is an important factor to consider when making a choice of lightweight running shoes. This is because, it has much to determine how naturally your foot can move and how much support it provides while in motion.
Construction – The design of your lightweight shoe will go a long way in determining your level of performance in any activity you engage in. It is also important to know that the overlays of a good lightweight shoe should be made of mesh and synthetic leather. The outsole must be made of lightweight, shock absorbing and pressure soaking material.
Final Thoughts
In summary, knowing your foot type whether it is narrow, medium-sized or wide, is very important in determining the best fit, lightweight running shoe for you. Some of the important factors worthy of consideration before making a pick, are discussed in this article. And some well-known brands are also recommended, which we believe will help you find that supportive, responsive and lightweight running footwear of your dream.