Best Shock Absorbing Running Shoes
To start with, regular exercise highly recommended to be a part of our daily routine and is said to offer several benefits in the long run. So while running comes with a wide range of benefits, using the wrong footwear to run can cause a lot of harm to your body.
Therefore, as a runner, you need the right shoes to ensure that you are physically safe and also to improve your performance. To sum it up, you need to consider the pair of shoes that absorb shock and are meant to protect you from muscle and joint injuries. Further, these shoes also add comfort and better the performance of the user.
Quick Look at Our Top Picks:
Explaining Pronation
Before you even get down to the business of buying running shoes, it is important to understand how your feet function while running. As a matter of fact, this very information will guide you towards the best shocking absorbing shoes that are compatible with your feet. First of all,  you need to clearly understand pronation. In simplest words, it means the movement by which the foot rolls inwards while walking or running. Also, this movement is important for the body in order to absorb the impact of shock and is the natural mechanism of shock absorption by the body.
Yes, the body has its natural way of absorbing shock. However, while running, a force that is eight times the body weight is applied. So every force that you apply on the ground will be reciprocated right back, thus putting pressure on the body. Therefore, there arises a need for the body to be able to handle the pressure that comes with running. Unless you pay attention to certain factors such as bone deficiency, rough roads, and poor body structure,  a running shoe can hamper the prospects of a smooth run. That's because the body is unable to withstand the continuous strain of running and for this reason, shock absorbing running shoes are necessary. Also, this helps supplement the body's ability to absorb shock, thus reducing the risk of injuries.
Additionally, people who pronate or supinate more are at a higher risk of getting running-related injuries. You can always consult an expert or use online tests to determine whether you pronate or supinate more than necessary. In both cases, you might need special shock absorbing shoes to mitigate the problem.
Advantages Of Using Shock Absorbing Shoes
Shock absorbing shoes come with many advantages. In the end, not only will it save your money, but also improve your performance. Below listed are just some of the many benefits that you will enjoy by choosing shock absorbing running shoes.
Comfort – Whether you are a professional runner or just a person who runs for fun, comfort is very important. That's because running requires a lot of sacrifice and dedication, hence any extra motivation is always welcome. Also, comfortable shoes help relax your mind and body, ensuring that you are in a position to overcome the pressure and pain of running.
Stability – Stability is very important while running as physical injuries from a fall can limit your potential. Also, shock absorbing running shoes come handy while running on a rugged terrain where the risk of a fall is high. If you slip while running at high-speed, the shoes will absorb some of the shock giving your body a higher chance of finding balance.
Performance – As a matter of fact, the difference between the first place and the second place while running is usually caused due to indirect factors such as the quality of shoes. Therefore, for the best performance, you require shoes that help absorb shock and reduce strain on the body.
Durability – Shock absorbing shoes are more durable than normal running shoes. By reducing the foot weight pressure on the shoe, you get to preserve the out-sole, which usually deteriorates fast in normal running shoes.
Saves money – Shock absorbing shoes are pocket-friendly in many ways. Such shoes have the capability to save you from hospital bills resulting from recurring injuries. Most runners incur many health expenses during their running careers simply because they do not invest in the right type of shoes.
Avoid injuries – Leg, knees, and back injuries are very common for people who run without the right type of shoes. Without enough cushioning, the strain on your body will be too much and will result in an ankle sprain, pulled muscles among other injuries. Shock absorbing shoes ensure that your body is well protected from the impact, which can strain the joints and muscles.
Increases recovery time – Your body constantly suffers from wear and tear if you are a regular runner. Without sufficient time to recover, the body eventually succumbs to these strains, which come out in the form of injuries. Shock absorbing running shoes ensure that your body has enough time to recover by providing impact stress relief.
Recommended Products
Are you in the dilemma of choosing the best shock absorbing shoes for you? Rest easy, because this article has all the information that you need to make an informed decision. Below is a review of some of the better-known shock absorbing running shoes available on the market.
Salomon Women's XR Mission Running Shoe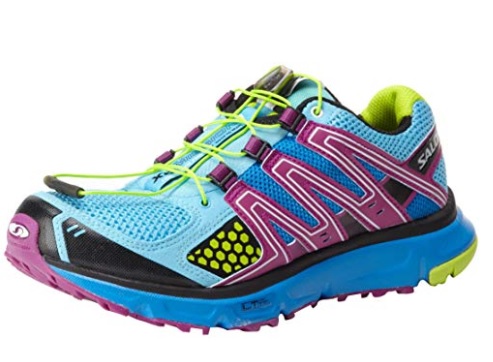 These shock absorbing running shoes are designed with an Eva midsole. The midsole is essential in protecting your feet against impact. The EVA midsole provides cushioning against the impact that may damage your feet. The shoe is also very light, thus giving you maximum advantage. These shoes have been designed specifically for short and medium running. Whether running on-road or off-road, these shoes will do just fine.
Pros:
Suitable for both off-road and on-road running
Uses Sensifit technology that allows foot expansion
Long lasting when well-maintained
Cons:
Insufficient for long distance running
Users have complained of manufacturing defects
Quick laces are problematic
Saucony Men's Cohesion 10 Running Shoe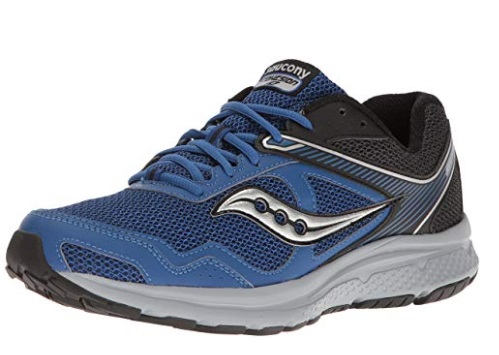 These shock absorbing running shoes will not only provide shock absorption but also provides comfort. This shoe employs the technology of injection molding which allows the midsole to have a bouncy feel. The shoe also comes with a mesh upper, which allows your feet the much-needed breathing room. Lastly, the shoe is light therefore delivers in performance.
Pros:
They are well-ventilated
Comes with a good return policy
Available in six different colors
Cons:
They do not fit to size
They are not waterproof
Users complained of lack of arch support
Reebok Men's ZigWild TR 2-M Running Shoes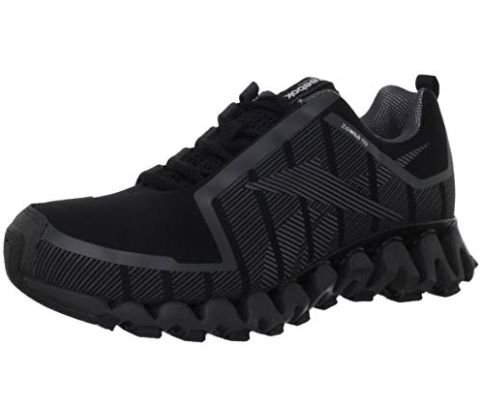 To begin with, these are the best shock-absorbing running shoes, ideal for a professional athlete. That's because these shoes come with a polyurethane sock liner, which provides orthotic support. The shoes also have well-designed treads which are ideal for maneuvering tricky off-road terrain. Above all, the shoes have memory foam, which creates a better fit and assures foot security.
Pros:
Very comfortable
Has very good ground traction
The design is stylish
Cons:
Heel part sticks out creating danger to the user
Not durable
The shoe is narrow
HOKA ONE ONE Women's Bondi 5 Running Shoe
 These best shock-absorbing running shoes are from the most leading brand when it comes to cushioning. Also, the tongue in this shoe has been padded to ensure that your feet remain cool and dry. Another key point is that these shoes come with a TPU Heel counter lock for additional stability. For the most part, these shoes are suitable for long-distance runners in order to keep them comfortable at all times.
Pros:
Very stable
Comfortable
Ideal for people with Plantar Fasciitis
Cons:
Premature wearing out of the outer sole
Does not fit to size
Users complained of lack of ankle support
Altra Men's Olympus 2.5 Athletic Shoe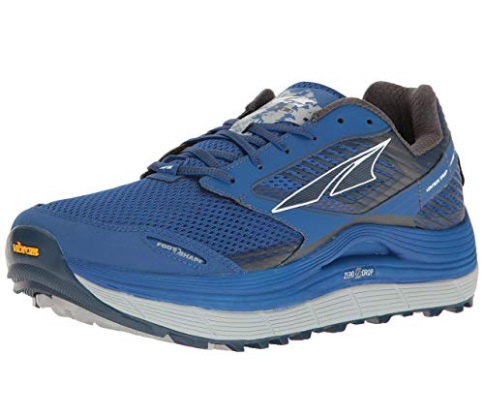 First of all, these best shock-absorbing running shoes have very good cushioning. Hence, they highly recommended for trail running. Also, the shoes have a gaiter trap, thus protecting you from debris. However, the natural ride of this shoe helps the foot to have a natural motion. Above all, the shoe is also made of quality material, which guarantees durability and performance.
Pros:
Provides natural foot motion
Maximum cushioning
Provides protection against debris
Cons:
Poor heel support
Low toe box
Brooks Mens Ghost 10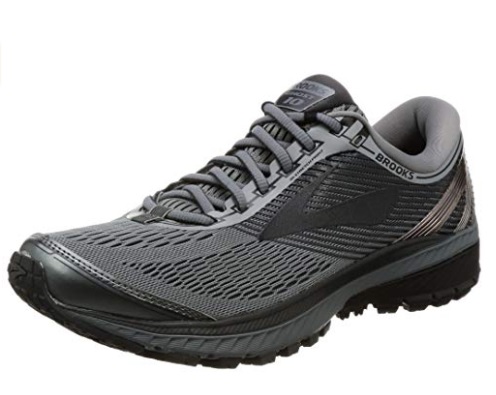 These best shock-absorbing running shoes have a crash pad that protects the user from any kind of heel impact. Also, this shoe employs Omega Flex Grooves technology, which maximizes stability and foot movement. Therefore, you get to enjoy medium-to-high arch support anytime you run with these shoes on.
Pros:
Has a traditional lace-up closure
High performance crash pad that protects the foot
Perfect toe box
Cons:
Users complain of durability issues
Quite heavy
Only suitable for neutral runners
Salomon Men's XA Pro 3D Trail Running Shoes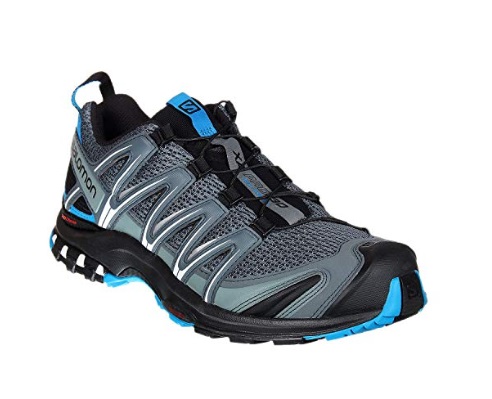 These best shock absorbing running shoes put great emphasis on comfort and provide maximum foot protection. As a result, these shoes may appear bulky due to its heavy cushioning but are surprisingly lightweight. The shoes also have a very good grip, which is very important for runners. Above all, the shoe's durability is guaranteed due to the bonded construction technique that is used in its design.
Pros:
Durable
Exceptional grip
Keeps dry even in humid conditions
Cons:
Not ideal for marathon races
Saucony Men's Triumph ISO 2 Running Shoe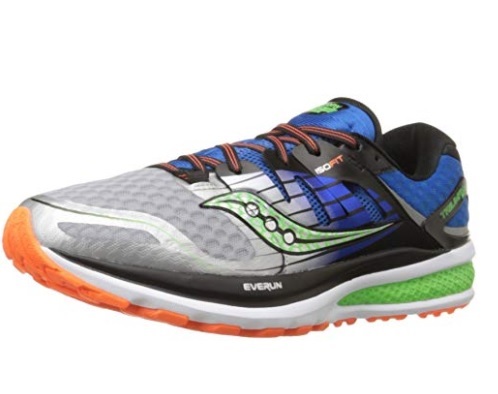 These best shock-absorbing running shoes will serve you perfectly well if you are a long-distance runner. The EVERRUN midsole of these shoes provides comfort and stability even on rugged terrains. The shoes are lightweight, hence fit the needs of a long distance runner perfectly well. The shoes also have a Rundry moisture collar that maintains dryness in your feet.
Pros:
Wide range of color options
Has a rundry moisture collar
The shoes have reflective properties ideal in misty conditions
Cons:
Users complained lack of breathing spaces
Narrow forefront
Outer sole is not durable
New Balance Women's Fresh Foam 1080v6 Running Shoe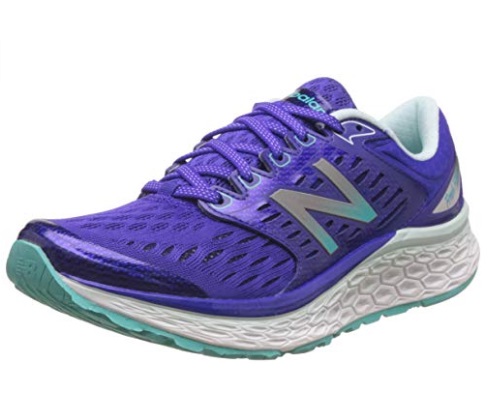 These best shock absorbing running shoes mixes luxury with performance. Also, these shoes provide the right amount of cushioning to protect your feet, while the rest of its design ensures breathability. On top of that, the shoes come with a foam insole that can be removed, while the foam collar helps provide sufficient ankle support.
Pros:
Flex grooves help provide flexibility
Has provision for feet breathing
Toe box has sufficient room
Cons:
Does not fit to size
Wide heels that hurt the foot
ASICS Men's Gel Nimbus 18 Running Shoe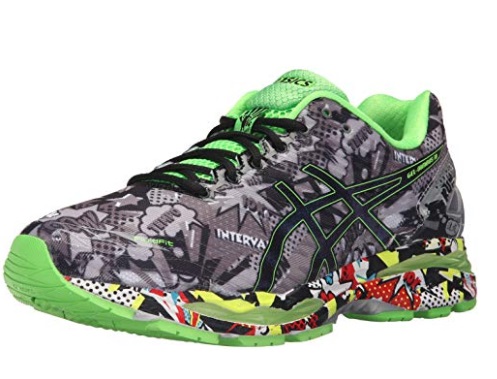 These best shock-absorbing running shoes are ideal for people who enjoy daily workouts. First of all, the upper is well-designed providing a perfect fit and also foot protection from friction. Also, the shoes employ fluid ride technology in the insole, thus providing maximum responsiveness. Above all, the shoe is lightweight making it the ideal trainer for you.
Pros:
Has maximum responsiveness
The outsole is durable
Perfect stability
Cons:
Narrow toe box
Some users complained of blisters around the ankle area.
Final Thoughts
Overall, technological advancement has come to the aid of sportsmen. As a result, the time is gone when runners used to experience muscle and joint injuries after every race. With the availability of shock absorbing running shoes, runners can now approach every race with confidence. So, take the initiative to try out one of these shoes recommended in this article and discover the benefits that come with the use of these shoes.